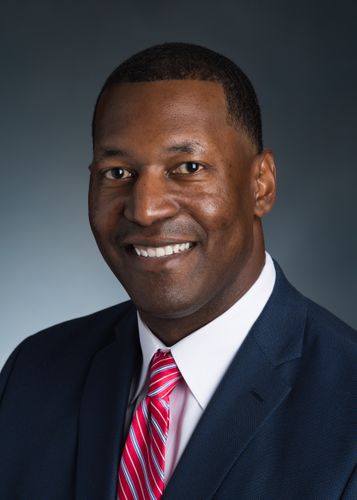 Tray Leslie
Renewables and Resiliency Manager
,
Southern Company (Georgia Power)
Tray Leslie serves as the Renewables and Resiliency Manager for Georgia Power Company. In this role, Tray leads the team responsible for the development and implementation of all customer renewable programs, distributed energy resources programs, residential and commercial solar analysis and interconnection of customer and company owned behind the meter distributed energy resource projects.
Prior to this role, Tray served as the Chief of Staff to the Senior Vice President of Metro Atlanta. In this position, Tray was responsible for assisting the Metro Atlanta leadership team with a variety of strategic projects and initiatives within the Region External Affairs organization.
Tray joined Southern Company in 2004 as an Intern student where he worked in the Research and Environmental Affairs organization in Birmingham, AL. Since hiring on full-time in 2008, Tray has held the roles of Region Distribution Engineer, Engineering Supervisor, Distribution Control Center Supervisor, and Area Manager where he was responsible for all Customer Service & Operation activities in his areas, which included distribution, customer service, and sales, while leading the company's external initiatives.
In the community, Tray serves on the TechBridge, Inc. Board of Directors. He is a graduate of Leadership Rockdale, Leadership Toombs-Montgomery, Leadership Barrow, the Georgia Academy for Economic Development, McKinsey Leadership Academy, and Glance Gwinnet Leadership Program.
A native of Stone Mountain, GA, Tray received a Bachelor of Science Degree in Mechanical Engineering from Alabama A&M University, a Master of Science Degree in Mechanical Engineering from Georgia Tech, as well as his MBA from Mercer University. Tray resides in Lawrenceville, GA with his wife Talia, daughter Toni (8) and son Trenton (4).